A Cultural Progression: Asian Actors Diversifying Roles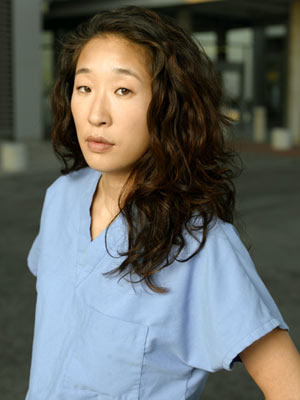 While volunteering at the Asian Pacific Film Festival earlier this month, a young Black woman from Florida asked me, "Do you think portrayals of Asians in mainstream media are progressive enough?" Sandra Oh, who I saw on the opening night of the festival, immediately came to mind. Sure, her Grey's Anatomy character is the typical smart, overachieving Asian, but I always think back to the first time I saw her in the film Sideways. In the movie, she is a fiery and funny single mom who is far from squeaky clean. I loved every minute that she was on screen. She felt like a breath of fresh air for many reasons; an Asian woman taking on a role that requires smashing a guy's nose with a motorcycle helmet falls in the realm of the pleasantly unexpected.
However, it is still hard to say that Asians have moved beyond the point where they won't be typecast as the piano-playing math nerd or kung-fu master. At the festival, I watched director Yoon Jung Lee's Remember O Goddess, a short film about amnesia and despair, which starred an outstanding Korean actor in a dramatic and quirky role. His performance makes me wonder when similarly complex and engaging roles will be regularly offered to Asian actors in mainstream American films. In the meantime, the likes of Sandra Oh, John Cho, Grace Park, Jenna Ushkowitz, Ken Leung and Sung Kang, among plenty of other talented actors and entertainers, are sure to continue taking down Asian stereotypes, making room for the next generation of amazing artists to take on more diverse roles.