Mochi is run entirely by an incredible staff of volunteers, ranging from students to professionals, who believe in our mission. We are always looking to add to our editorial, business, and design teams. Our volunteer positions require anywhere from one to five hours a week, depending on our publishing schedule. We ask for a one-year commitment, especially in more senior roles, though exceptions can be made. Mochi does not have an office space, so most communication takes place online. We welcome all applications, and selected applicants will interview with a Mochi representative.
APPLICATION process
To apply to any of our open positions, please send your resume and responses to join@mochimag.com.
Which position are you applying for?

Please describe any relevant experience you have had

Why do you want to work for Mochi Magazine?

How did you find out about Mochi Magazine?

Editorial: Include 3 writing samples and 3 story ideas

Creative: Include a link to your portfolio
EDITORIAL - ENTERTAINMENT EDITOR
Mochi Magazine is looking for an Entertainment Editor who is enthusiastic about writing, editing, and producing content for Mochi's entertainment and lifestyle verticals. Possible content that the Entertainment Editor works on includes a spotlight on a new show or film, coverage of a fun event, and an interview with an actor or actress making press tours. The Entertainment Editor will work closely with our Managing Editor.
Qualifications:
Preferably based in NY or LA

Experience or interest in writing and editing for a publication

Experience or interest in working with Asian American entertainment industry

Passion for pop culture and staying on top of media & entertainment news, especially of up-and-coming Asian American entertainers
SOCIAL MEDIA - SOCIAL MEDIA COORDINATOR
Mochi Magazine is seeking a Social Media Coordinator to post to Facebook, Twitter, Instagram, and other social media platforms. The Social Media Coordinator writes copy to promote Mochi's articles and blog posts, engages with our audiences on each platform, schedules posts, and shares relevant content that would be of interest to Asian American young women. The Social Media Coordinator will work closely with our Director of Social Media on content creation and strategy. The ideal candidate has prior social media experience and keeps up with social media trends.
Qualifications:
Working knowledge of SEO and social media platforms

Experience or interest in creating meaningful content for Asian American young women

Experience or interest in increasing engagement on each platform
CREATIVE - PHOTO DIRECTOR
Mochi Magazine is looking for an enthusiastic photo director to managing photography projects and other creative tasks. Tasks include overseeing the photography team, pitching photo illustrations and products for stories, and then uploading images to our website. The ideal candidate should demonstrate self initiative and desire to support the photography team members in the success and timely submission of projects. The person would also have a keen eye to create the perfect image. Our photo director will be expected to work closely with our art director.
Qualifications:
Solid time management and dependable communication skills

Strong knowledge of Adobe Photoshop or other photo editing software

Experience in planning and executing photoshoots

Have access to light boxes and other photo equipment

Must be based in the greater NY or greater LA regions
BUSINESS - Marketing Director
Mochi Magazine is seeking someone who will lead the marketing team in event planning, business partnerships, and outreach.
Responsibilities:
Plan and execute Mochi's annual conference, staff socials, and public events

Cultivate business partnerships with companies for event planning, sponsorships, or donations

Lead marketing communications for college and young professional outreach
Qualifications:
Must be a professional communicator

Must be based in the greater NY area

Passionate about Mochi's mission and event planning
BUSINESS - NYC Events Coordinator
Must be based in the greater NY area and have experience and/or enthusiasm for event planning.
Responsibilities:
Organize events for NYC Mochi staff, ideally once a quarter

Support event planning for Mochi's first annual conference in 2019, which involves securing speakers, ordering food/drinks, determining technology needs, publicizing the event on social media, etc.

Form partnerships with businesses with a mission aligned with ours or have a similar target audience

Create event pages on FB and Eventbrite and handle the communications with Mochi staff and public

Will work closely with Mochi's President, Marketing Director, and Social Media Director
business - CAMPUS AMBASSADOR
The Campus Ambassador Program offers leadership opportunities for college students who are interested in serving and representing Mochi Magazine on their campuses.
Campus Ambassadors bring and maintain visibility of Mochi Magazine at their campus by executing a high-visibility publicity campaign to reach students who would be interested in joining our organization. This may include representing Mochi Magazine at orientation/student organization sign up events, posting on student/student activity forums, sharing Mochi's social media posts, hanging flyers, launching effective email campaigns, and providing social media copy with updates on the Asian American community on campus. All Campus Ambassadors will get a welcome kit to bring to events.
What are the benefits of joining?
Gain experience in how to grow a digital publication and nonprofit organization

Receive mentorship from Mochi's leadership

Network with Asian American industry leaders

Become a member of Mochi's close-knit community

Receive opportunities to interview celebrities and artists

Get exclusive invitations to cultural events

Increase Asian American women's media representation
In this volunteer position, Campus Ambassadors have a unique opportunity to develop their professional skills in ideating and executing marketing strategies while gaining an understanding of how a digital publisher operates.
This position is an excellent opportunity for individuals who are interested in applying to marketing, social media, communications and/or nonprofit internships.
How do I become a Campus Ambassador?
Qualifications:
Must be an enrolled college student

Demonstrate strong communication and interpersonal skills

Exhibit leadership, initiative, dependability, and enthusiasm for Mochi's mission
Duration: Each ambassadorship will last a semester
Expected weekly commitment: 1-3 hours
NOTHING HERE DESCRIBES YOU?
Even if you don't see an open position that fits you, we're still interested! Send your resume and a description of your ideal role to join@mochimag.com.
WHY MOCHI?
Mochi staff and alumni share how they found out about Mochi, why they joined, and what it led to.
I got involved with Mochi through meeting Maggie Hsu at an event. Through Mochi Magazine, I have met many very talented people. I started Mochi as a recruiter and had the chance to speak to many passionate candidates- many of them are currently taking active roles on the Mochi team. I am really excited to see what Mochi would become in the future, and how it would continue to empower Asian American women.
I found Mochi through an Ed2010 posting for a Blog Editor and was intrigued. An online site for Asian American teen girls?? Where was this when I was 16? Through Mochi, I met many talented women who are passionate about a spectrum of issues girls face—from relationships to fashion to politics. And getting this writing and web experience was great for when I applied for jobs later at Cosmo and the website for The Colbert Report.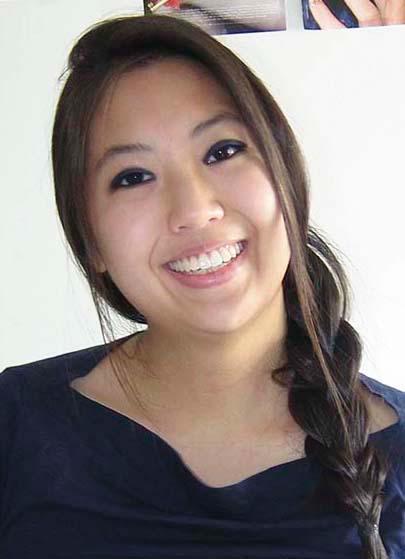 I started writing for Mochi in the summer of 2012. I found myself drawn to internships in the beauty editorial industry but never had an opportunity to pitch ideas or write articles. I was so excited when I saw that Mochi was looking for a beauty editor and immediately applied. When I originally sent in my application, I thought I'd be writing only beauty stories, but I've had a lot of great opportunities to interview amazing people inside and outside of the beauty industry. Mochi has been great for my personal and professional growth!
As an Asian American growing up in Hawaii, I was always surrounded by great Asian American role models. However, I felt that there wasn't a specific voice in the media world that represented the viewpoint of young Asian Americans, especially for girls. I met a Mochi writer at an event in LA while I was in college, and after talking with her about the publication I was immediately interested in contributing.
I got involved because I love fashion and writing and wanted to explore this outlet further and Mochi Magazine was a great place to start this. I love the people I get to work and meet with. My most memorable experience was our Spring 2013 Self Made issue because I got the chance to style Ellen Wong! She was great and super fun to work with.
One of my classmates from Chinese school contacted me about the Director of Recruiting position at Mochi. Given my interest in working in admissions and recruiting, I hopped on! I love the people I interact with. Everyone's full of energy and exciting ideas! My most memorable Mochi experience was doing the photo shoot for Ellen Wong, one of the actresses in The Carrie Diaries and Scott Pilgrim vs. the World. She commented how comfortable my high heels were!
I met Stephanie Wu, our editor-in-chief and co-founder, at an event the summer after I graduated college. Steph and I connected really well and she told me about Mochi. Growing up, there wasn't a magazine or online publication that spoke to Asian American teens and their struggle to combine the two cultures. Mochi is that magazine, and I wanted to be a part of its mission. What I like most about Mochi is being part of a strong community of successful and ambitious young women who are making a difference. Our staff comes from various career backgrounds and interests, and coming together to share our ideas and put out a great issue every season is the most rewarding experience.
I found out about Mochi when the co-founders spoke on a panel at the ITASA East Coast Conference held in NYC. I had been thinking about ways to explore my journalistic interests and thought this was a great way to start writing and get more involved in the Asian American community. The best part about working with Mochi is getting to meet other members of the staff who all come from diverse backgrounds and places in their lives.
I started Mochi because of a girl named Rayne. In high school, I joined a big sib program for adopted children from Asia. I quickly realized that girls like Rayne didn't have traditional support systems and needed a community of other Asian American "sisters" with which to explore their heritage. I met Rayne when she was 4 and cannot believe that she herself is in high school today!
Working with Mochi Magazine was inspiring and absolutely helped paved the way for my current job at Ketchum PR. I learned how to promote a publication from the ground up and manage a small staff at an early stage in my career. One of the most rewarding experiences was being able to speak at the ASPIRE (Asian Sisters Participating In Reaching Excellence) conference in 09, while still in college! I remain a huge supporter of the magazine and volunteer to help out at events whenever possible!
As an avid magazine reader, I always noticed the lack of of Asian American females as models and writers. When I discovered Mochi, I was thrilled to see that it was a publication both for Asian American females and by Asian American females, and knew I had to get involved somehow. I love the community of strong Asian American women on staff. Our brainstorm sessions before each issue is when we all really come together and work as a team. The diversity and talents each individual brings to the table is what makes Mochi.